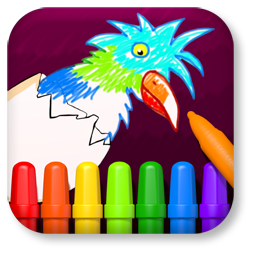 Inventive Painter App - finish the picture using your imagination. Each picture isn't finished yet, you have to finish it. What is your great idea?
Each picture has a short description with a suggestion. For example: What comes out of the magic hat? Who wants to steal the eggs from the nest? What has the boy with the flashlight discovered in the dark? These are great exercises for small and big artists. Each of the pictures tells its own funny story and stimulates imagination.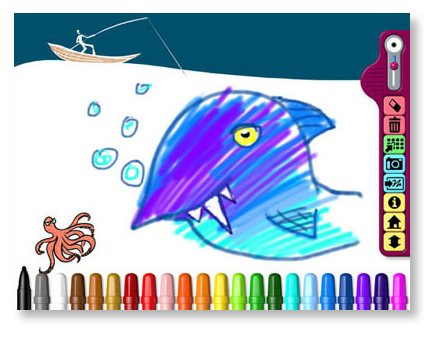 The 22 adjustable pens enable you to paint anything you want, from simple doodle drawings to complicated colorful drawings. You can just let your creativity loose and draw whatever comes to mind. The app is great fun for kids and adults. And it's perfect when you are on the go, just come up with a new idea wherever you are.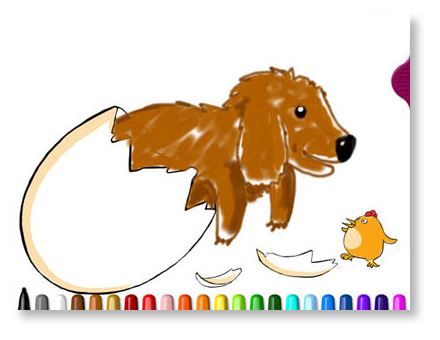 The navigation is easy to learn. It´s almost like drawing on real paper. If you aren't satisfied with something you drew, you can easily erase it with the eraser tool - the underlying artwork picture remains untouched! Also, you can save your masterpieces and return later to continue your drawing.
If the five free artwork images aren't enough, then you can buy more in the App Store: $.99 per 20 new pictures. Soon there will be more artwork packs available sorted by themes such as labyrinths, monsters, and animals.
Available on the App Store for free.
Programming, Design (2D and 3D) and Sound:
Daniel Dytert
Illustrations:
Tian Tang, Saskia Pape von Stryk, Li Hong
Email: info(at)lihong.de